The Asterwood Naturals Matrixyl 3000 is the most advanced serum from Asterwood Naturals as we would review soon enough. It focuses on three keywords of benefits: hydrating, effective and powerful. Of course, the power comes from the blend of western skincare hero: vitamin C and Korean skincare staple: Hyaluronic Acid. What has been added to it is Argireline, the plant-derived botox-in-a-jar and Matrixyl 3000, the collagen booster. asterwood naturals matrixyl 3000 reviews help you out to know the details. 
Let's see how well it stands up to its claim.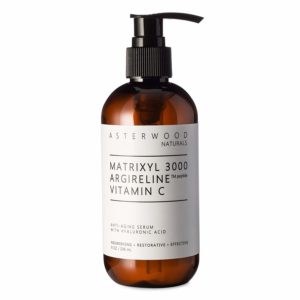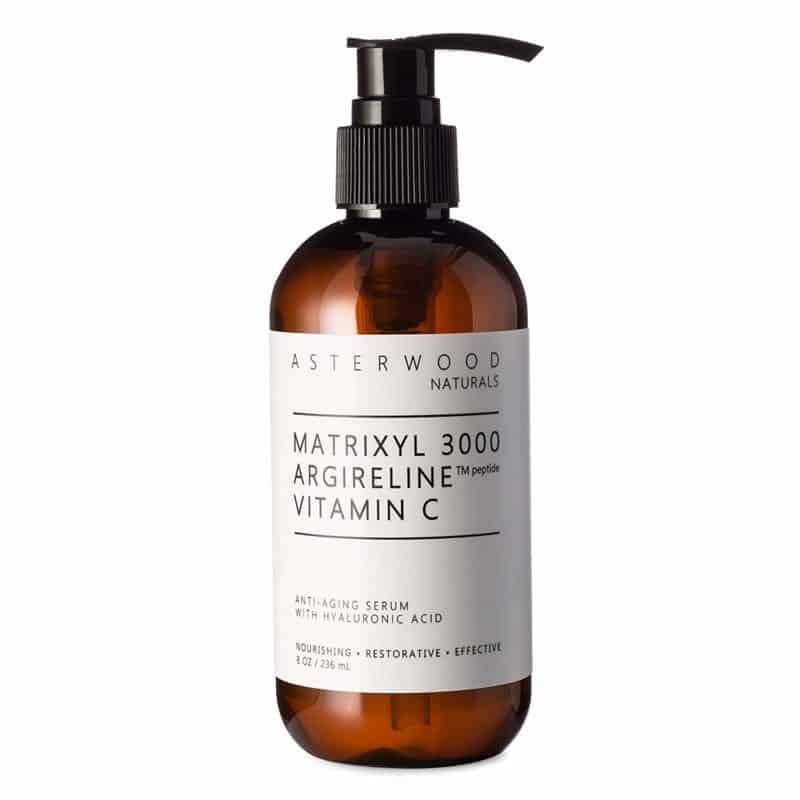 About Serums:

If you have been living under a rock, serums are everywhere. Thank the Koreans, they are now equally popular in the US for the hunt of Korean glass-skin. A serum is something you put on your skin after the cleansing/exfoliating when you have a clean base and products ready to be directly absorbed into the surface. The serums are made in a runny formula, thicker than water only slightly for their quick penetration. Serums are usually made of tiny molecules and very potent ingredients than a cream or lotion to reap the potent benefits.
They address specific skin concerns. And as you will find shortly, this one targets sun spots, aging skin and uneven tones giving you reduced spots, firmer and smoother skin.
Product Breakdown:
Available Sizes:
You'll find a bottle of this concentrated serum in 1,2, 4 and Oz. sizes. They are made in small batches to ensure that the serum remains fresh to use.

Ingredients and Features
Matrixyl 3000 present in the bottle uses two different kinds of peptides. It forces the skin to believe that there is a broken down collagen present on your face. 
Being fooled enough, they break down collagen, assuming something needs repairing and being triggered for it themselves, they give your youthful-looking skin. 
The Argireline peptide present here tightens sagging, aging skin and makes it smooth. Also, vitamin C visibly reduces the appearance of sunspots, age spots or dark spots from hyperpigmentation slightly balancing skin pH and giving a jolt of powerful antioxidants. Other than this, the serum also has glycerin as a humectant and skin protector, Hyaluronic acid as a skin conditioner and plumping agent, Butylene glycol, carbomer, benzoic acid and much more.
With all the ingredients together, this serum claims to:
Increase collagen production

Smoothen and tighten skin

Balance out dark spots and skin pH.

Provide powerful antioxidants to the skin

Make skin vibrant and more radiant.

Give a brighter complexion

Improve skin texture

Deeply moisturize and hydrate the skin

This product is free from any kinds of oils, parabens, sulfates, and fragrances.
Directions
Do a patch test on your skin/arm before using it directly on your face. If this formula irritates your skin or causes breakouts, stop applying it immediately and dab aloe gel on your face to soothe it out. It contains polysorbate 80 as a surfactant that may trigger the occurrence of fungal acne in some users.
After thoroughly cleansing your face or exfoliating using a chemical or physical exfoliant, pour the serum on the back of your hand. Taking in small amounts swipe it across the face. Avoid aggressive rubbing and gently dab onto face for best results. Top it with a face cream or facial oil of choice to speed up the process.
Performance Analysis Based on Asterwood Naturals Matrixyl 3000 reviews
Skipping keeping your face under needles and injections, the botox-like properties of Argireline do work the magic by contracting facial muscles. If you have comparatively thicker skin, you can try micro-needling to let the serum better absorb in your skin. Use in generous amount especially on the forehead, around the eyes, neck and smile lines where the wrinkles appear faster and are more visible. 
Works great for women over 40 as well. Give it a little time if you do not see the results. It needs time before truly working itself out on your skin. 
Follow it with retinol moisturizers or snail-mucin containing creams to fasten the results. You will be happy to get bright, supple and elastic skin.
Final Verdict:
Pros
Improves tone and elasticity

Reduces spots and fine lines

Rich with antioxidants

Works for people of all ages
Cons
Needs time before working
FAQs:

Can I use it while derma rolling?
You may use your serum while derma rolling or micro-needling unless it is sensitive. In that case, opt for a total Hyaluronic acid serum to plump it up, and give it days before going back to the serum that has Vit C in it.
How can something work for both dry and oily skin?
Easy. Since the serum has Argireline and Hyaluronic acid, it can plump up and reduce lines in dry skin. The presence of vitamin C helps control oil while the acid hydrates oily skin. Again, vitamin C is essential to slough off dead skin cells on dry skin.
Does this work on older people over 40 to plump up skin?
Yes. Argireline works especially well on people having thin skin, which is the aging skin which is thinner and calls for better penetration.
Can I use it with my glycolic acid toner?
Since the product has vitamin C in it, which is a chemical exfoliant of sorts, we'd like you to not mix it with your AHAs, which the glycolic acids rightly contain. You could be headed towards irritation if you mix them both or layer them, even for normal skins. However, if your Vit C has to fall in the routine, let it be at night, and you can use your glycolic toner during the day. If your skin is strong enough to bear them both, let the Vit C sit first and after 30 mins, use your toner.
Conclusion
We hope you liked our version of the Asterwood Naturals Matrixyl 3000 review. Now, you do not have to go hunting to see if it works or not. 
This product definitely has more ups than downs, and you can only see if it works for your skin after you purchase it. Be sure to take precautions before continuing with it.
You may also like: