One of our guy friends is really into skincare. He is not that soap, shaving cream, and water guy you are used to dealing with when speaking of men's skincare spectrum. He is way more than that. It was his idea to make us find something that would be just enough for cleansing without stripping the skin off of moisture. And from that motivation, we decided to do a Jack Black Pure-Clean Daily Facial Cleanser review for you.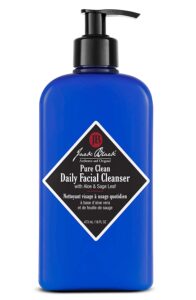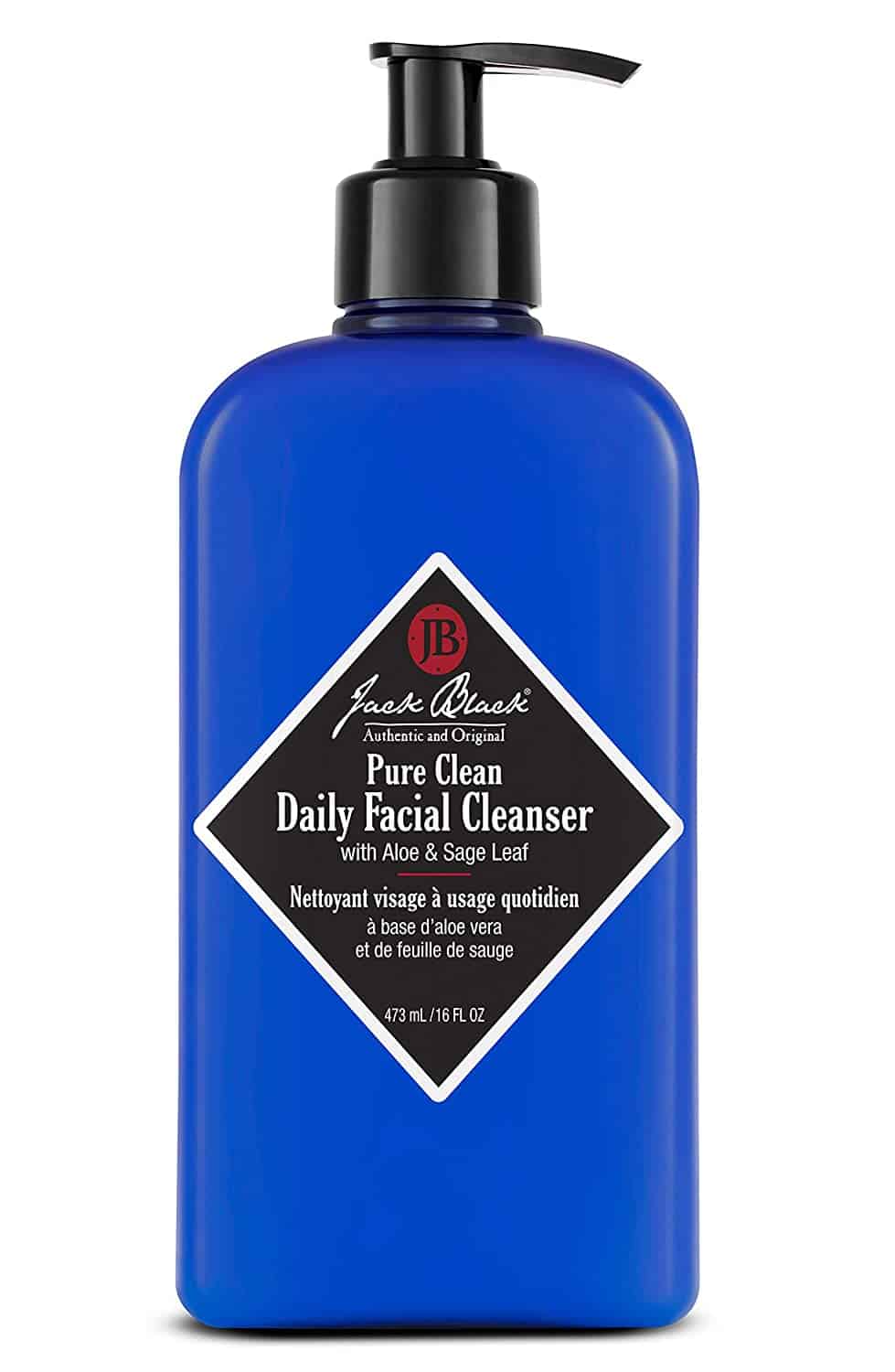 Why Do Men Need More than Soap?
We are really thankful that you wash your face with soap and water, even if that's only it. While there is nothing wrong with using regular soap and water: you're only trying to get clean, we get it, but that can be really, really, really stripping from your face. It takes out all the natural oil in your face that makes your skin appear healthy. This is where we bring in cleansers and face washes that let your skin be cleansed of dirt, oil, and excess sebum, not all of it.
Jack Black Pure Clean facial cleanser review
Here, we will cover all the chief ingredients the cleanser is made of right from oats to aloe and observe the cleanser's application and performance before we pick it for you.
Product Description
This is a two in one product that incorporates both a cleanser and a toner. It helps to remove both dirt as well as sebum from the face. You will get a clear skin that is ready to shave or ready to be carried on with the rest of your skincare routine. It not only keeps your face fresh and hydrated but also improves your overall complexion by brightening it.
Ingredient Highlights
Coconut and Oat
Since the cleanser has no surfactants, it had to incorporate natural cleansers. What are better natural cleansers than oat and coconut? They are both known for removing oil and dirt from the pores and cleaning the face without stripping it. Oat even offers gentle exfoliation while coconut hydrates the face while letting it retain natural oils.
Chamomile
For those of you who suffer from redness after you have cleansed the face or general redness overall, chamomile is a godsend. It can soothe your skin and save it from becoming further irritated as it also protects the skin.
Rosemary
Those who have too oily skin may have a hard time finding a cleanser that controls the oil but does not totally strip the skin. A cleanser like this that has rosemary in it and other hydrating ingredients can help prevent the oil and bacteria on the skin.
Witch Hazel
Although an arguable addition, since many benefit from it and may don't, the inclusion of a natural astringent like witch hazel is what makes it so good for oily/combination skin types. It removes all the dirt but dries up the skin too.
Aloe Leaf
Aloe works by softening the skin and soothing it. All the while, the cleanser has been trying to clean the face but also soothe it. Aloe will help those with a dry and sensitive skin type by protecting and calming the skin as it is being cleaned.
Application
You can apply a dime-sized amount on your palm and apply the cleanser in a circular motion all across your damp face. Twice a day should be enough time to clean your face.
Pros
Saves from flaky eyebrows and beard.

Prevents whelps and redness from your nose and mouth area.

It has no harsh chemicals, so it may be well-suited for acne-prone skin that can't take active acne-fighting ingredients.

Lathers well and deep cleanses.

Smells good.
Cons
May make a face drier for dry skin types.

May be allergic to people who don't like oat or such derivatives in their skin products.
FAQs:
Will it be good for those with oily skin?
It will be decent enough, but you may want to try a product with more active ingredients for a deeper clean.
Does this exfoliate the face too?
No. This has no active exfoliant in it.
Can I use it on my beard, or will I need a separate product for it?
If you are looking that needs to condition your beard hair while at the same time cleaning it, you will need more than your face cleanser because cleansers aren't meant to make your facial hair grow. However, there is no harm in using this face cleanser as your beard cleanser. And if you want to use separates, simply use the cleanser above your beard line and use another product for your beards—no use in washing your beard twice.
Can I use it for acne?
This is not specifically an acne cleanser that is targeted to get rid of acne. However, this can be an addition to your cleansing routine if you are fighting acne. When you are acne-prone, you should be driven towards using products that do not over strip your face and yet manage to pull out debris. So, although not a decisive acne-killer, you can still use it as a non-soap cleanser.
Will those with a sensitive skin type be able to use it?
See also: 
Conclusion
It is essential that you are starting with a clean face, free from impurities and bacteria at the end of the day, and before you begin it. A face wash from that perspective is super important. 
This jack black pure, clean daily facial cleanser review was aimed at solving the problem of having dirt on your face and using only soap and water to clean your face. To let your grooming routine up by a notch and to let you enjoy the benefits of a clean but not over-cleaned face, we would say just go for it!