Well, the days of ordinary fragrances are over. It is now the time for a change and bringing in a new scent and bringing a touch of elegance in your style. In the Lacoste L'homme review, we'd be talking about a spicy cologne that can completely transform the way you saw fragrances.
 The woodsy aroma comes with the premium value that you always wanted. This elegant piece is classy and attractively pleasing and perfect for dinner night!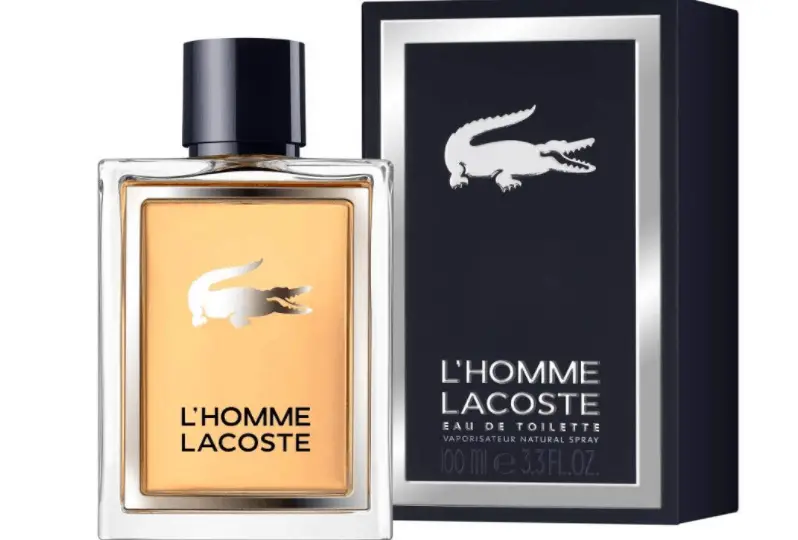 Lacoste L'homme Review 
We'll have a quick detailed look at this cologne, starting from its strengths to weaknesses and then to final judgment. Each product has it's a fair share of pros and cons, and we need to know both sides for a more complete and thorough understanding. 
Some Strengths Up for Consideration 
Each product should have several positives that make it known among its consumers. Further, it should also offer something for the users so that the spending is being justified. Without these traits, there would be no value, and without value, it's useless. That is why we'll now discuss some key characteristics that add value to this cologne.
A Premium Aroma
If you were tired of ordinary fragrances and wanted something exceptionally designed for men of class, then this is for you! Because your average scents are so familiar that nobody can distinguish you from the rest. But with L'homme you radiate an entirely different sort of taste. The aromatic premium fragrance would play a crucial role in terms of separating you from the rest. 
Most of the time, men wear comparatively similar ordinary fragrances, making them all the same. This is where you can introduce the premiumness of the Lacoste flavor and turn the attention towards you. 
An Effective Blend
One of the key differences between the premium colognes and average body spray is the ingredients used. Most of the day-to-day fragrances use one or two main fragrant elements, making them dull and unattractive. Above that, their scents are static. That is, it remains the same when you apply and stay the same afterward with no exciting surprises! 
Like all the other real EDTs, this premium EDT comes with a rich blend of 6 different pure aromatic ingredients, entirely setting it apart from the usual spray cans. 
The exciting blend comes with special top notes of mandarin and rhubarb, which starts to radiate its magic right when you apply it. Then you get the spicy heart notes of black pepper. Finally, the attractively pleasing base of amber, vanilla, and cedarwood gives the lift you've been looking for!
Separate Yourself From the Herd
If you're looking for a difference and something uniquely elegant, you can have this on your list. Men have their ways of communicating, and having a masculine fragrance is just one of them. It is no surprise that a man would want to have secrets that ultimately differentiates him from the average individual. 
Usually, ordinary body sprays have a funny smell, difficult to distinguish whether it was meant for men or girls. This is not what you get with this fragrance. Say no to powdery, feminine smells right now and go for the masculine choice that a man should have. When in a crowd of people, you're the special one.
Especially during dinners and professional get-together, you need a boost of confidence. Meeting new people with the utmost uprightness and class requires trust in one's self and conviction. The lower grade fragrances always give you an indistinguishable smell, making you go unnoticed in serious situations. They don't offer the unique taste that you need to be at the center of attraction. 
Well, this premium fragrance by Lacoste gives you an aromatic aura that helps you move ahead with self-belief and communicate with pure strength and firmness every time! 
Lasts a Long Time 
This is a feature that can differentiate the premium from the ordinary. Colognes. Often you go out wearing the usual body sprays, but they tend to wear off within an hour or so. How will it protect when you're out for a more extended period? In this case, fragrances, if manufactured well, should give you a lasting scent. Similarly, L'homme by Lacoste is also an enduring fragrance. You won't have to worry about the sweaty smell one hour after application. Just apply it and go out without fret anywhere. 
As it gives you longer lasting protection from foul odors, you'd feel confident while talking to your colleagues or meeting new individuals. Great for business meetings and professional activities. 
Some Negative Issues to Keep in Mind 
Every item has one or two drawbacks that can be bothersome to the users. This is the reason why we would bring out some of the issues that can seem slightly problematic to you regarding this premium aroma by Lacoste. 
First, one thing we'd like to mention is the issue of individualized perception. Choice of smell, like the few other senses, can vary from man to man. What you want as your friends and vice versa may not like a scent. Similarly, although this cologne, known to be attractively pleasing in general, it can seem otherwise for some men. This is why it is always best to smell the cologne first before purchase or application. 
Despite the individualized ways of choices and smells, the fragrance looks outstandingly well-performing on the whole and should be a good buy any day! 
To Sum Up 
As you can understand from our Lacoste L'homme Review, this is a highly well-performing item and has a lot to gain. In general, men want something classy and subtly pleasing so that they can stand apart from the crowd. And this is what you can use to obtain such a sensation. 
From its deep notes of pure aromas to the longer-lasting distinctively pleasing fragrance, this cologne is something that you must have on the deck for particular purposes. Easily apply before dinners or meetings and face the crowd the way you should! Get your share and start smelling like a polished man instantly!