The famous Montblanc started their journey in 1908 in Germany. Since then, they continued their production of high-end goods, making their name established throughout the world. Almost after 90 years, they expanded their presence in the world of perfumes, launching their first fragrance in 2001. 
They are highly well known in the industry, with over 29 aromas composed of several well-known figures. We want to talk about an item in the Mont Blanc Individuel review that is the result of Montblanc's years of expertise and continuous research. This is a premium high-end eau de toilette that you will savor much.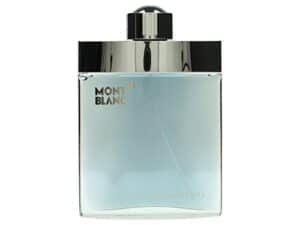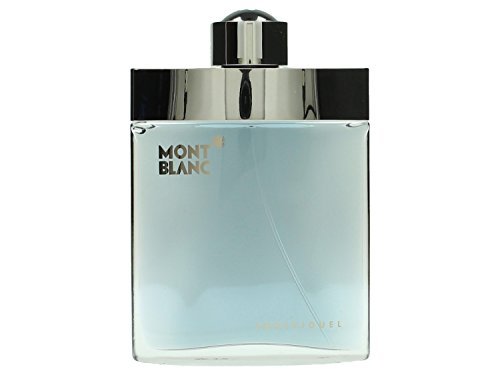 Mont Blanc Individuel Review 
As with all the items, every potential consumer should have a thorough knowledge of the product he's buying. That is why, in this detailed guide, we will separately discuss every single strength and weakness with the utmost clarity. Let's then begin!
Several Positives You Can Count On 
Well, being a premium grade scent, it is imperative for this product to have a sheer number of various positives. These are the main elements that would attract fragrance lovers and justify their spending. 
A Rich Blend of Aromas 
The main reason why you'd want to go for a top-notch item like this one is the fragrance. Well, this is perhaps precisely what you're getting here. When you're going out to join a dinner party with friends, colleagues, or meeting the family of your fiancee, it gets serious! And this is where this premium cologne comes to lend you a helping hand. 
Because this is something distinctive when you have one of these in the collection, it can quickly turn the game around. This fantastic fragrance comes with delicately pleasing head notes of cinnamon, rosemary, lavender, coriander, and pineapple. Gives you an instant boost of rich aromas. When the fire is calming down a bit, it comes to the heart or middle notes of jasmine, orange blossom, and violet. And finally, when all the magic is over-the-base, the note comes with a lasting trick composed of musk, amber, patchouli, and raspberry. This unbelievable mixture of variety fragrances is something that gives you a pleasing sensation all around. 
A Powerful Force!
Yep, we do warn of people getting strangely crazy around you because this scent is strong! If you're in a crowd and want to make your presence known among them, this is something to wear. As we have already mentioned, the cologne is packed with tonnes and tonnes of aromas; it sure would give you a muscular fragrance that spreads around the room without any delay. 
So this is not something you use to keep things simple. Instead, this should provide the confidence to move ahead and speak with people while radiating a strong whiff of musk and amber around you! 
Long Enduring Fragrance 
This is what separates your average body sprays from the high-end colognes like this one. Body Sprays wear off after some time of application. You go out believing in the fragrance. But upon reaching the destination, you find yourself smelling of sweat mixed with the deodorant. This is highly-disturbing for the people around and utterly embarrassing, completely shattering your image. 
Well, this isn't something you experience with this one. Being an Eau De Toilette, it should give you at least 4 hours on the go. But then after that, we mentioned that it has a strong smell. Usually, more potent perfumes last more than the subtle ones; it's a basic rule. So simple, they should offer you long hours of protection. 
Several Issues You Can Consider 
As with all our guides, we try to present to you the drawbacks of each item. And it is also crucial for you to know and have an idea of the issues that one may encounter during the use. 
One thing that we wanted to make clear is the pattern of the fragrance. As you already know, the preference for scent depends on each individual. Although the aroma is uniquely astonishing, there could still be some who may find it to be slightly healthy or not up to their taste buds. So, in terms of getting colognes, you always have to keep the individual preference in mind. 
Another thing that you may consider is the stain factor. Because of the rich formulation of a broad array of ingredients, we'd ask you to be slightly careful while spraying it on lighter colored shirts. You may risk staining the shirt if sprayed too close. So, it is best if you try a small bit on a cloth before applying on the favorite white shirt directly. 
As you can see, the cologne has one or two small insignificant issues. Apart from these minor problems, the fragrance would give you a satisfactory experience. 
FAQs
What does Mont Blanc Individuel smell like?
In the fragrance department, this is just extraordinary. It smells distinctively pleasing and continues to give off a pleasant aroma throughout the day. The moment after spraying it, you'd find rosemary, coriander, and pineapple mixed scent right away. Then as these mixes start wearing off, the orange blossom and geranium fragrance will pop up, ending with premium musk and amber! So, overall this smells like something otherworldly.
What is the best Mont Blanc fragrance?
Montblanc is a premium cologne manufacturer. And among its top items, several items can be named. Like Montblanc Legend, Individuel and Homme Exceptionnel. These are some of the renowned Montblanc fragrances.
Is Mont Blanc a good cologne?
Yes. Montblanc is a premium perfume and cologne manufacturer based in Germany.
What is Mont Blanc famous for?
They're very well known for the premium grade fragrances and quality designed pens.
Why is Mont Blanc so expensive?
Because they make luxury perfumes and high--end colognes are available in their store. Further, the consumer also certifies that through purchasing. Thus, they're as expensive as they are.
Final Thoughts 
In this highly comprehensive Mont Blanc Individuel review, we have gone through critical details of the cologne. Beginning from its strong essential characteristics to the issue that can occur due to personal preferences, we tried to highlight all. So, we're optimistic that it creates a complete picture of the item in your mind and thus becomes easy to make a decision. 
Overall, we think it is a rich blend of premium fragrances like musk and amber can make a difference on any given day. These are some of the world's best perfumes and undoubtedly reinforce your image positively in the gatherings. So, why wait then? Get this beast today and start radiating positive energy from tomorrow!