While going out for dinner or professional gatherings, you need something unique. Something to present yourself in a different aura. Unlike your outfits and appearance, the fragrance is something that communicates in a highly subtle manner. 
Today in the Mont Blanc Legend spirit review, we're going to speak about an item that does the job mentioned earlier. Attend the meetings and gatherings with the utmost confidence and self-belief and radiate your unique fragrance that everybody loves.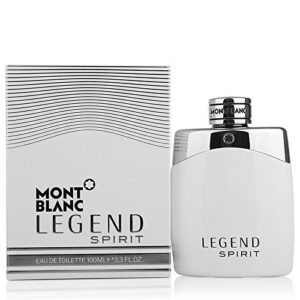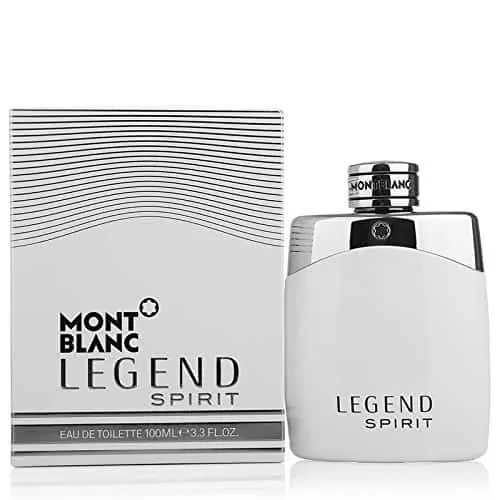 Mont Blanc Legend Spirit Review 
If you're looking for the legendary fragrance, then this is one up for serious consideration. Today we want to highlight the core features that make it popular among the crowd. Let's dive in! 
Several Strong Characteristics You Should Learn
As always, we try to represent the strengths of each item so that you get to learn the reasons behind spending on it. Like most of the high-end fragrances in the market, this, too, has some unique and critical features that make it known. Now, we will explore some of those characteristics here:
A Premium Grade Aromatic Sensation
Are you tired of the same fragrance every day? Is the smell of your body spray and deodorant becoming too numb because of continuous use? 
This is precisely how men feel after using average fragrances, and this is the time you should bring in some unique change. And it's here the Mont Blanc Legend that can make a difference. If you're deodorant and body spray smells, all the same, check out the rich flavors coming in this pack. 
Well, you get tones and tones of different fragrances, starting with the headnotes of pink peppercorn, bergamot, and grapefruit. Bergamot is a highly used item in high-end perfumes, giving it the possibility to blend in various other aromas. 
While the headnotes are calming down a bit, the heart notes of cardamom, lavender, and aquatic accord start sinking in. Giving off a whole new whiff and transcending the scenario. 
Finally, the base notes of white woods, white musks, and oakmoss continue to work their magic. This incredible mixture of 9 unique fragrances completes the entire cologne and makes it a highly desirable item on the deck!  
Musky, Refreshing Yet Masculine 
Well, as we all know, we, men, have our ways of doing things. Especially in the fragrance department, men despise anything that smells feminine. It is like a direct strike on their manhood. Even while using shampoos or body wash, men tend to go for a more aromatic, more masculine scent that differentiates them entirely from the feminine smells. So, you can now imagine how much more sensitive they would be regarding colognes? 
 So, we are happy to inform you that you can expect a more manly sounding whiff from this piece. Those who are afraid of lightly feminine colognes should feel at ease with this macho aroma! On top of that, the musky sensation would make it more intense as you apply! 
Another thing that some consider is strengths. Usually, men's colognes are weighty and substantial. Thus it can seem slightly odd at special occasions like highly professional gatherings or meetings. But the good thing about this cologne is that despite being too muscular, it gives a light, refreshing aroma and wouldn't be a nuisance in the meeting room. 
Added Endurance 
One of the key reasons for using colognes is having a long-standing aroma that continues to emit for a longer duration. Usually, the average deodorant and body sprays can last an hour or two. When you go out applying one of those gassed cans, it may give a touch of confidence. Still, after a while, when you're with the colleagues, a sudden sweaty smell can make things utterly humiliating and unrecoverable. 
This is something you can count on for long hours of continuous fragrance deliverance. Eau De Toilette areas are usually known to give constant aroma for 4-5 hours, which is long enough for a dinner or meeting. You also don't risk the disturbing sweaty smell and embarrassing moments in front of colleagues and friends. So, this highly enduring cologne has your back for a long time. 
Some Cons You Can Examine 
Besides the outstanding capabilities, you can also consider some of the cons that come with it. Below we try to present some of those for your convenience.
First of all, we do like to mention that the fragrance is generally quite good. Yet some can find it not suitable for their taste. So, it can depend on their preference for a particular sort of scent. 
Secondly, some may find it a bit less lasting than usual. Although we did mention it to be longer-lasting, the expectation is always high for colognes. So, some men can find it lasting shorter than their expectations. 
FAQs
What does Mont Blanc Legend spirit smell like?
Montblanc Legend Spirit has special notes that anybody would love to have. The modern masculine fresh fragrance is something that men savor very much. A complex blend of lavender, woods, cardamom, and white musk forms a uniquely attractive smell.
Is Mont Blanc Legend Good?
Yes. Montblanc Legend is one of the renowned fragrances in their line of premium colognes.
What is the best Mont Blanc fragrance?
There can be a range of different Montblanc fragrances, which can be considered acceptable. Mont Blanc Legend, Individuel, and Explorer being some of them.
What is Mont Blanc legend?
Mont Blanc Legend is a premium line of masculine fragrance by the manufacturer.
Is Montblanc a luxury brand?
Yes. This German manufacturer started their journey almost one hundred years back and since then, known for their luxury items such as pens and fragrances.
To Sum Up 
For men, fragrance plays a crucial role. They're always attracted to highly polished masculine aromas and would like to have one in their deck for particular purposes. We have detailed a quality item in our Mont Blanc Legend Spirit review for you. 
The cologne has an outstandingly pleasing and craving fragrance that gives you compliments all around. Created from the complex blends of 9 different aromas, this is something extraordinarily exquisite and should make people notice you instantly. So, own one of these and start smelling premium right now!